Continental
CrossContact ATR
LT245/70 R16 113/110T 8PR , with kerbing rib
Tyres
Summer tyres
M+S marking
Tyre label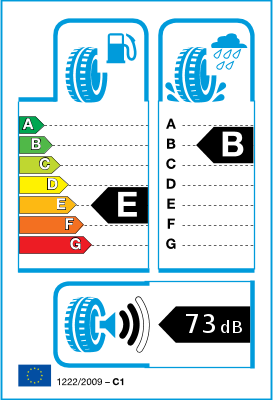 Tyre label / Efficiency class
We sell new cars tyres which are not older than 2 years.
Test Message
Tyres with the same item number, whether or not they are labeled, can be fitted on the same axle as they have the same efficiency class. Proof is available from the involved manufacturers.
The tyre efficiency class values are sent to us by the manufacturer along with the item number and the IP code. We forward the item number and these values to our customers regardless the manufacture date of the tyres excepting articles that are older than 2 years.
Please note that this tyre may not be labelled as it was manufactured before 01.07.2012.
In this case, the following efficiency classes are valid: Roll resistance: E, Wet grip: B, Noise emissions: 73 dB.
If the tyre was produced after 01.07.2012, the label from the chart on the left is valid.
Own the road, no matter what terrain
Access all areas
TractionPlus+ Technology for SUVs, pickup trucks and off-road vehicles.
Additional off-road traction and grip.
The new CrossContact™ ATR provides a maximised contact area which results in additional off-road traction. Further traction grooves prevent the loose surface from sliding through the grooves for more grip.


Increased wet traction and braking on slippery roads.
The new polymer structure improves the grip on slippery roads. In addition, the enhanced water displacement increases the traction for shorter braking distances under wet conditions.


Improved overall durability.
The new tread features minimise the stone retention and resist cutting and chipping which leads to excellent durability.


Substantial road noise reduction.
The innovative design of the new CrossContact™ ATR with noise blockers ensures reduced road noise for a smooth and quiet ride.