Nokian
Z
275/40 R20 106Y XL SUV, with rim protection (MFS)
Tyres
Summer tyres
Tyre label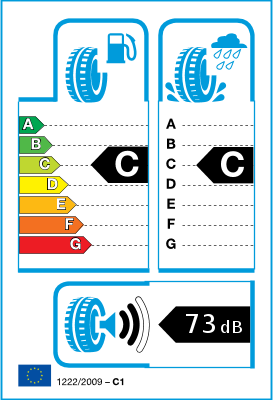 Tyre label / Efficiency class
We sell new cars tyres which are not older than 2 years.
Test Message
Tyres with the same item number, whether or not they are labeled, can be fitted on the same axle as they have the same efficiency class. Proof is available from the involved manufacturers.
The tyre efficiency class values are sent to us by the manufacturer along with the item number and the IP code. We forward the item number and these values to our customers regardless the manufacture date of the tyres excepting articles that are older than 2 years.
Please note that this tyre may not be labelled as it was manufactured before 01.07.2012.
In this case, the following efficiency classes are valid: Roll resistance: E, Wet grip: C, Noise emissions: 73 dB.
If the tyre was produced after 01.07.2012, the label from the chart on the left is valid.
A new summer tyre for top-speed driving

Nokian Z is a tyre for top-speed driving that combines excellent wet grip, precise controllability and clean rubber compounds. The design of the tyre has concentrated on safety under extreme situations and environmental friendliness.

The layer beneath the tread compound reduces rolling resistance and heat emission and strengthens the tyre's structure. The tyre wears evenly and maintains its good properties throughout its useful life.

The acoustically optimised tread pattern and the noise cavities of the main grooves dampen tyre noise, making it pleasant.

With its extremely good wet grip, the rubber compound on the shoulder areas provides more effective grip when braking and cornering and ensures safety in extreme situations.