Toyo
Open Country W/T
275/45 R20 110V RF , with rim protection ridge (FSL)
Tyres
Winter tyres
M+S marking
with snow flake symbol
Tyre label
Frequently bought together:
1 x Toyo Open Country W/T 275/45 R20 110V RF , with rim protection ridge (FSL) =

155.48 £

1 x König XD-16 265 =

167.89 £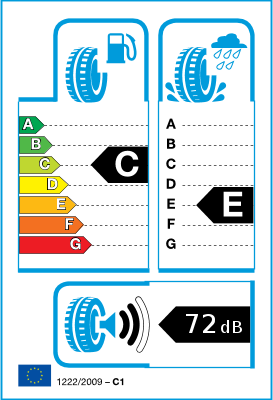 Tyre label / Efficiency class
We sell new cars tyres which are not older than 2 years.
Test Message
Tyres with the same item number, whether or not they are labeled, can be fitted on the same axle as they have the same efficiency class. Proof is available from the involved manufacturers.
The tyre efficiency class values are sent to us by the manufacturer along with the item number and the IP code. We forward the item number and these values to our customers regardless the manufacture date of the tyres excepting articles that are older than 2 years.
Please note that this tyre may not be labelled as it was manufactured before 01.07.2012.
In this case, the following efficiency classes are valid: Roll resistance: C, Wet grip: E, Noise emissions: 72 dB.
If the tyre was produced after 01.07.2012, the label from the chart on the left is valid.
OPEN COUNTRY W/T - winter tyre off. Recommended for winter operation in the city. Three longitudinal grooves to boost water and snow pouring from the patch. Special silicone components in the bus attached bus softness at low temperatures(up to 23 degrees C), which reduces wear on tires and increases the lifetime of the wheel. Special additives in the rubber mixture remove water from the tread blocks, effectively sweeping tread on the water and snowy porridge.