Tyres
Winter tyres
M+S marking
with snow flake symbol
Tyre label
Frequently bought together:
1 x Toyo Snowprox S943 205/55 R16 91T =

63.96 £

1 x DeltiGrip DeltiGrip - Snow Chain Semi-Automatic =

61.13 £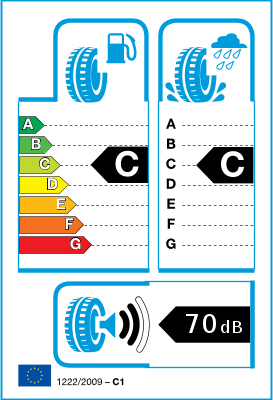 Tyre label / Efficiency class
We sell new cars tyres which are not older than 2 years.
Test Message
Tyres with the same item number, whether or not they are labeled, can be fitted on the same axle as they have the same efficiency class. Proof is available from the involved manufacturers.
The tyre efficiency class values are sent to us by the manufacturer along with the item number and the IP code. We forward the item number and these values to our customers regardless the manufacture date of the tyres excepting articles that are older than 2 years.
Please note that this tyre may not be labelled as it was manufactured before 01.07.2012.
In this case, the following efficiency classes are valid: Roll resistance: C, Wet grip: C, Noise emissions: 70 dB.
If the tyre was produced after 01.07.2012, the label from the chart on the left is valid.
Toyo Snowprox S943
New Snowprox S943 is suitable for a wide range of small and, medium sized family cars Offering a safe all-round winter driving experience with controlled handling on snow and a short braking distance on wet roads.

Snowprox S943 is more environment-friendly and economical, compared to the Snowprox S942 which it supercedes. By reducing rolling resistance and weight, CO2 emissions are reduced.
Snow Enhanced Polymer Compound
Lower rolling resistance and longer wear life through increased filler dispersion. Hardness suppressed resulting in better snow performance. Added compounds of natural origin enhance interaction between polymer and silica leading to better grip without compromising snow performance.
Wide Centre Gooves
Unidirectional tread with wide centre grooves gives superior grip and snow traction.
Large Shoulder Blocks
High sipe density increases edge effect for grip on snowy and slippery surfaces.