Yokohama
Geolandar I/TS (G073)
Tyres
Winter tyres
M+S marking
with snow flake symbol
Tyre label
Frequently bought together:
1 x Yokohama Geolandar I/TS (G073) 245/60 R18 105Q =

175.10 £

1 x Pewag pewag servo RS 80 =

120.52 £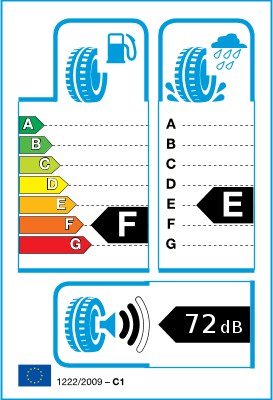 Tyre label / Efficiency class
We sell new cars tyres which are not older than 2 years.
Test Message
Tyres with the same item number, whether or not they are labeled, can be fitted on the same axle as they have the same efficiency class. Proof is available from the involved manufacturers.
The tyre efficiency class values are sent to us by the manufacturer along with the item number and the IP code. We forward the item number and these values to our customers regardless the manufacture date of the tyres excepting articles that are older than 2 years.
Please note that this tyre may not be labelled as it was manufactured before 01.07.2012.
In this case, the following efficiency classes are valid: Roll resistance: F, Wet grip: E, Noise emissions: 72 dB.
If the tyre was produced after 01.07.2012, the label from the chart on the left is valid.
Ice performance in the Winter WildernessGet the water out, and get a grip on ice.
The Geolandar I/T-S G073, made with triple water-absorbent rubber, instantly absorbs water from icy surfaces.

'Micro Hydraplaning' on Icy Roads
The layer of water above the ice is the biggest contributor to loss of traction in winter conditions. This layer of water causes 'micro hydraplaning' on icy surfaces. A traditional rubber rides on the layer of water because the thickness of the layer of water in the -6°C to 0°C zone becomes more than 10um and undulation of the tyre surface is about 4-7um.

Removing the Water with powerful 'absorbent rubber'
YOKOHAMA's original compound technology incorporates water-absorbing compounds, putting the tyre in contact with the actual ice.