Hankook
i*cept evo² (W320A)
Tyres
Winter tyres
M+S marking
with snow flake symbol
Tyre label
Frequently bought together:
1 x Hankook i*cept evo² (W320A) 255/60 R17 106H SBL =

112.66 £

1 x Maggi Rapid Matic V5 =

73.83 £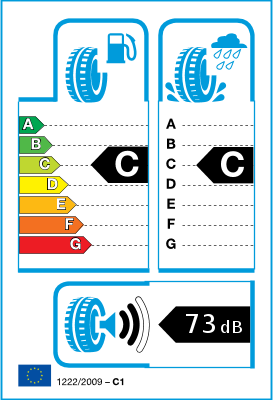 Tyre label / Efficiency class
We sell new cars tyres which are not older than 2 years.
Test Message
Tyres with the same item number, whether or not they are labeled, can be fitted on the same axle as they have the same efficiency class. Proof is available from the involved manufacturers.
The tyre efficiency class values are sent to us by the manufacturer along with the item number and the IP code. We forward the item number and these values to our customers regardless the manufacture date of the tyres excepting articles that are older than 2 years.
Please note that this tyre may not be labelled as it was manufactured before 01.07.2012.
In this case, the following efficiency classes are valid: Roll resistance: C, Wet grip: C, Noise emissions: 73 dB.
If the tyre was produced after 01.07.2012, the label from the chart on the left is valid.
Hankook i*cept evo² (W320A)
Ultra winter performance tyre for 4x4's and SUV's
Optimised pattern design helps effectively bite in to the snow and improve the traction performance of the tyres.
Features
Optimised cube block for snow handling
Snow-pick traction groove for snow traction
Wide aqua grooves for wet and slush roads
3D sipe provides enhanced driving stability by minimising block movement
Zig-zag traction groove improves snow traction and braking performance by increasing the cross point
Tyre Pattern
Snow-pick traction groove
Lateral ice ax shaped grooves have a scratching effect on roads. Powerful snow performance by optimised lateral groove angle.
Zigzag traction groove
Improves snow traction and braking performance by increasing the cross point.
3D winter sipe
Ensures optimal winter performance by minimising block movement on wet and snow roads.
Ice grip slits
Provides cornering performance with sub slits.
Wide shoulder
Provides the best handling performance and improves grip by widened shoulder blocks compared to conventional tyres.
Optimised cube block
By dividing the lateral block through semi grooves there is increased flexibility and an optimised contact area when cornering. Wet and snow handling performance is also improved.
Wide aqua grooves
Improves wet performance through the use of 30% wider grooves compared to existing product.
Aqua slant
Provides ultimate performance in wet conditions by increasing cross sectional area.
Tyre Structure
High grip silica compound
Improved snow / wet traction and lowered rolling resistance.
Jointless full cover reinforced belt
Ideal tread strength.
Wide steel belt layer
Ensures optimal tread stiffness and improves handling performance.
Equilibrium polyester carcass line
Enhanced sidewall stiffness and durability.
Adoption of high-hardness bead filler
Improves handling and steering response.
Ultra high strength bead wire
Improves uniformity and durability of the bead position.