Pirelli
P Zero Nero GT
255/30 ZR20 (92Y) XL with rim protection (MFS)
Tyres
Summer tyres
Tyre label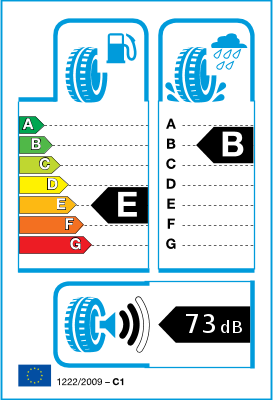 Tyre label / Efficiency class
We sell new cars tyres which are not older than 2 years.
Test Message
Tyres with the same item number, whether or not they are labeled, can be fitted on the same axle as they have the same efficiency class. Proof is available from the involved manufacturers.
The tyre efficiency class values are sent to us by the manufacturer along with the item number and the IP code. We forward the item number and these values to our customers regardless the manufacture date of the tyres excepting articles that are older than 2 years.
Please note that this tyre may not be labelled as it was manufactured before 01.07.2012.
In this case, the following efficiency classes are valid: Roll resistance: E, Wet grip: B, Noise emissions: 73 dB.
If the tyre was produced after 01.07.2012, the label from the chart on the left is valid.
ENJOY YOUR SPORTY JOURNEY
'Constant performance and comfort along all tyre life. Improved mileage and excellent handling in wet and dry conditions. Excellent tyre choice for tuners and the most demanding sports performance drivers. Ideal for changeovers of ultra-low profile tyres with larger wheel diameter.'
P ZERO NERO™ GT is the evolution of the P ZERO NERO™: enhanced product performance and wider fitments range, targeting those consumers who want to fit Pirelli on their medium-large saloons and sporty cars.

Materials and tread design have been optimised, introducing the latest technological developments. The new compound has a balanced content of silica in order to enhance wear resistance without compromising the sportive feeling of the product in both dry and wet conditions.