Pirelli
P Zero
285/45 ZR21 (113Y) XL B, with rim protection (MFS)
Tyres
Summer tyres
Tyre label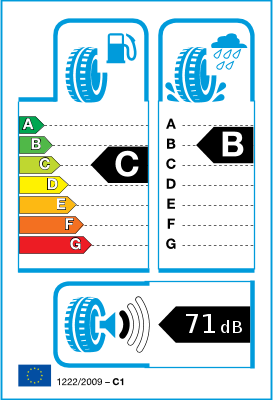 Tyre label / Efficiency class
We sell new cars tyres which are not older than 2 years.
Test Message
Tyres with the same item number, whether or not they are labeled, can be fitted on the same axle as they have the same efficiency class. Proof is available from the involved manufacturers.
The tyre efficiency class values are sent to us by the manufacturer along with the item number and the IP code. We forward the item number and these values to our customers regardless the manufacture date of the tyres excepting articles that are older than 2 years.
Please note that this tyre may not be labelled as it was manufactured before 01.07.2012.
In this case, the following efficiency classes are valid: Roll resistance: C, Wet grip: B, Noise emissions: 71 dB.
If the tyre was produced after 01.07.2012, the label from the chart on the left is valid.
FASTER THAN YOUR MIND
'A milestone in the development of the Pirelli range, P ZERO™ has been chosen as original equipment for the most performance orientated and powerful models on the market. A reference point for the ultra high performance segment, it is characterised by an asymmetric tread pattern. Ideal for all top of the range sports and high-powered cars, it can also be considered for powerful mid-range vehicles.'
Advantages:
Enhanced handling performance for sports driving
Safety and control in aquaplaning
Best braking and traction performance
Tyre description:
It is a ultra high performance tyre, technologically the most advanced.A tyre designed for the most prestigious OE fitments on premium new models.Another milestone in a continuous story of succes.The new tread design offers superior handling and braking performance on both dry and wet surfaces.The new high grip coumpund with nano-composites in the perfect solution for an enhanced driving stability and sensitive steering control.Three wide longitudinal grooves ensure an high aquaplaning resistance, while the s-shaped sipesare deigned to reduce rolling noise.The external area with large, rigid blocks is the ideal support to exalt handling characteristics when driving on the limit.