Tyres
Winter tyres
M+S marking
with snow flake symbol
Tyre label
Frequently bought together:
1 x Semperit Master-Grip 2 155/70 R13 75T =

34.75 £

1 x DeltiGrip Deltigrip eco - Quality Snow Chain for your car =

20.28 £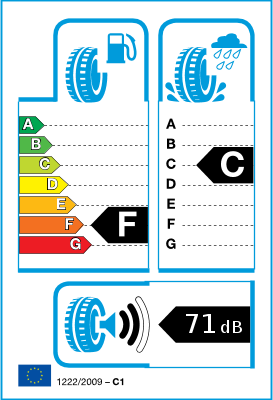 Tyre label / Efficiency class
We sell new cars tyres which are not older than 2 years.
Test Message
Tyres with the same item number, whether or not they are labeled, can be fitted on the same axle as they have the same efficiency class. Proof is available from the involved manufacturers.
The tyre efficiency class values are sent to us by the manufacturer along with the item number and the IP code. We forward the item number and these values to our customers regardless the manufacture date of the tyres excepting articles that are older than 2 years.
Please note that this tyre may not be labelled as it was manufactured before 01.07.2012.
In this case, the following efficiency classes are valid: Roll resistance: F, Wet grip: C, Noise emissions: 71 dB.
If the tyre was produced after 01.07.2012, the label from the chart on the left is valid.
Master-Grip 2 - The snow professional in its element
The Semperit quality 'alpine-proven', provides maximum safety, even under tough alpine conditions. For compact and medium range cars. Exceptionally good on snow. The Semperit quality, provides maximum safety, even under tough conditions. Very good snow traction. Fits perfectly for example to Toyota Yaris, Nissan Micra and Skoda Fabia, Smart, Renault Twingo, Seat Mii.
Very good snow traction
Excellent snow handling
Safe ice braking
Very good snow traction. The high density of sipes provides a large number of gripping edges and extra-wide grooves in the shoulder block offers better snow expulsion. Your advantage: Very good traction and grip during accelerating and braking.
Excellent snow handling. Compact structure in the shoulder blocks provide good lateral support on snow and the centre rib with many gripping edges ensures that the traction and braking forces are transfered to the road. Your advantage: Excellent performance on snow.
Safe ice braking. The increased tread stiffness in the longitudinal direction increases the contact area between the rubber and the ice, which is simultaneously well drained by numerous wiping edges. Your advantage: Safe braking on ice.