Viking
ProTech HP
255/55 R18 109V XL with kerbing rib
Tyres
Summer tyres
Tyre label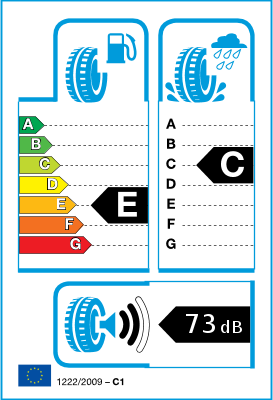 Tyre label / Efficiency class
We sell new cars tyres which are not older than 2 years.
Test Message
Tyres with the same item number, whether or not they are labeled, can be fitted on the same axle as they have the same efficiency class. Proof is available from the involved manufacturers.
The tyre efficiency class values are sent to us by the manufacturer along with the item number and the IP code. We forward the item number and these values to our customers regardless the manufacture date of the tyres excepting articles that are older than 2 years.
Please note that this tyre may not be labelled as it was manufactured before 01.07.2012.
In this case, the following efficiency classes are valid: Roll resistance: E, Wet grip: C, Noise emissions: 73 dB.
If the tyre was produced after 01.07.2012, the label from the chart on the left is valid.
The UHP tyre. For middle-class vehicles and executive cars.

ProTech HP is the new Viking UHP tyre, designed for all areas. This modern tyre is suitable for middle and upper class cars. Due to the new technical orientated asymmetric tread pattern ProTech HP offers an overall performance improvement. HP = well balanced high performance tyre with sporting capabilities.
Excellent handling due to enlarged contact area with the road
Higher safety to avoid aquaplaning because of circumferential grooves
Higher mileage with balanced wear pattern
Viking delivers affordable quality and performance
Exemplary handling in dry conditions
Rated as "satisfactory" by AutoBild in their summer tyre test 2013 (dimension tested 195/65 R15 V)