availability
at the moment, this product is not in stock
Tyres
Winter tyres
M+S marking
with snow flake symbol
Tyre label
Frequently bought together:
1 x Wanli SW211 215/60 R16 99H XL =

55.30 £

1 x DeltiGrip Deltigrip eco - Quality Snow Chain for your car =

26.06 £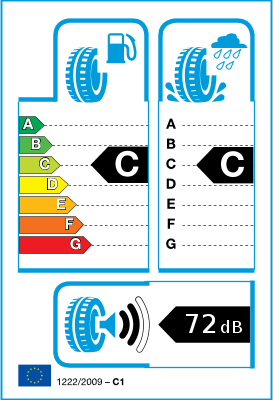 Tyre label / Efficiency class
We sell new cars tyres which are not older than 2 years.
Test Message
Tyres with the same item number, whether or not they are labeled, can be fitted on the same axle as they have the same efficiency class. Proof is available from the involved manufacturers.
The tyre efficiency class values are sent to us by the manufacturer along with the item number and the IP code. We forward the item number and these values to our customers regardless the manufacture date of the tyres excepting articles that are older than 2 years.
Please note that this tyre may not be labelled as it was manufactured before 01.07.2012.
In this case, the following efficiency classes are valid: Roll resistance: C, Wet grip: C, Noise emissions: 72 dB.
If the tyre was produced after 01.07.2012, the label from the chart on the left is valid.
Snow Tire Series SW211
Special pattern design enables to enjoy flexible operation and control on icy and snowy roads. Suitable for icy and snowy roads.
Better Operation and Control Performance
Asymmetric pattern design optimizes the performance of tires on dry and wet grounds, and improves comprehensive operation and control of tires on icy and snowy roads
Drainage and Slip Resistance
Three longitudinal grooves designed on tread improve slip resistant performance on snowy roads inwinter.
Herring Bone Patterns Have Stronger Grips
Herring bone patterns being used have strong icebreaking and water drainage performance, and big ground touching areas ensure the characteristics of tires on icy and snowy roads, while enhancing grips on icy grounds.